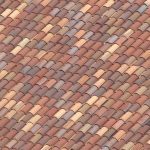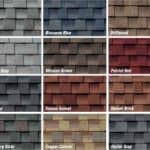 In the Valley of the Sun, if your roof has a slope, it will be covered and protected by a tile roof or a shingle roof.  Although both of these roofs can endure the extremities of our summers and monsoons for years to come, they are vastly different in many ways.  Therefore, let's compare  tile roofs vs. shingle roofs, and what they have to offer.  In addition, we will offer some insights and patterns we see from a roofing company's perspective.  As a result, no matter which roof you choose for your home, it will be a well informed decision, and based on what is most important to you, when it comes to your roof.
Shingle Roofs
Shingles are made primarily made of fiberglass and asphalt.  And if you look around, you'll notice they are the most common roofs for Arizona residents.  Asphalt shingles come in a variety of colors, shapes and sizes

to compliment any home's visual appeal.  The lifespan of a shingled roof is approximately 20 – 30 years, if installed and maintained properly.
Pros & Cons
Economically, they are the most affordable for everyone, and easy to install.
The materials to install a shingle roof are light in weight.  Therefore, any style of rafters or trusses, will not need any additional webs added to structurally support the weight of the roofing materials installed.
Shingles overlap one another.  Not only does this placement give it the needed integrity to withstand extreme heat, it also is aesthetically pleasing to the eye.
There are a variety of colors, shapes and textures of shingles to choose from.

Blown shingles off your roof are an indicator that its lifespan is coming to an end.  But if you just had your roof installed, blown shingles are a sign that the adhesive hasn't fully cured, or that the installation was faulty.
The primary material used to make shingles is asphalt, which is petroleum based.  Therefore, they are unsustainable as a product, and not very friendly to the environment.
Shingled roofs, have the shortest lifespan of all roof coverings.  If you find you have a roof leak, or missing shingles, it indicates that you need a new roof.
Tile Roofs
Tile roofs are installed worldwide, and are the most popular in a global sense.  They are primarily made from concrete, clay, terracotta or
slate.  The materials, time and labor to install a tile roof does cost more to install.  Although they have a lifespan of up to 50 years, if taken care of properly.
Pros & Cons
Tile Roofs overlap one another, in a parallel form, when properly installed.
The tiles are thick and strong, thereby providing protection the severity of the summers here.
Roof tiles reflect the sun's light.  Keeping the house cooler and electric bills lower during the summer months.
Tiles are environmentally friendly.  They are recycled, and made from recyclables as well.

If going from shingles to tiles on your roof, you will need to have the trusses or rafters inspected, to see the weight capacity they can endure.  If it is just a basic truss, you will need to add more webbing to give it structural integrity it needs to bare the weight of the tiles, and endure our weather storms.
Pigeons are a big issue with tile roofs.  Their  droppings are very acidic, which not only bleaches the tiles, but also accelerates the deterioration of a tile roofs adhesives.  As a result, as time goes on, you will see more broken, missing or slipped tiles.
Tile roofs need to be checked and routinely maintained at least twice a year.  Without this preventative maintenance, you will be susceptible to leaks and damage to the underlayment, and the costs of repairing them.
Tile Roofs vs. Shingle Roofs With Insurance Companies
When it comes to home owner's insurance, these companies certainly show favoritism to shingled roofs, over all others.  Whether it is a roof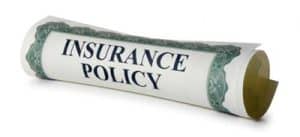 repair, or a complete roof replacement, if it is a shingled roof, they will ask for the bare minimum, and will quickly provide the means for minor repairs or full replacements.  But if you have a tile roof, their coverage for roof repairs seems minimal at best.  Many times, they will dispute or deny your roofing repairs, or make it difficult.  As a result, many customers will have to cover some, if not all of the costs to fix their roof.  Therefore, check with your insurance provider to see what is and what is not covered when it comes to roofing needs.
Maintenance is the Key to a Healthy Roof
No matter what kind of roof you have on your home, yearly inspections and maintenance is the key.  This will lessen any chances or risks of leaks causing excessive damage to the internal structure of your roof, the underlayment, truss and the structural foundation of your home.
Castile Roofing is Roofing Done Right!  Click on the bottom right of your screen, to get a quote or schedule an appointment.