Shingle Roofing in Casa Grande!
Shingle Roofing isn't as popular as tile roofing in Casa Grande, but that does not mean there are no houses that have this. A much cheaper alternative to tile and when kept up has a modern lifetime of 50 years. Two generations can live comfortably in the same home without having to deal with said roof. However, shingles can't handle as much punishment as tile, unless you're living near a golf course, then shingles stand above tile.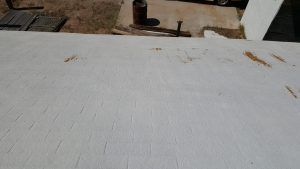 What are the types of Shingles for Shingle Roofing in Casa Grande?
There are multiple types of shingles Castile Roofing can handle. However, there are three that stand out above among shingle material. They are (in no particular order):
Asphalt Shingles. The most commonly used of shingle types. Outside of Casa Grande, you commonly see them in homes across the country. It's inexpensive, averaging up to $200 per shingle. Castile can provide you with a quick estimate and consultation on the various versions of shingles to choose from.
Organic Shingles. These shingles are not much used but does glitter across Casa Grande homes. Organic Shingle Roofing issues come down to preventing potential fires, and Castile has the techniques to help prevent such actions.
There are other shingle types available but these are the most common to be used in Casa Grande for homes not with tile roofs. But there is one thing customers can be sure: Castile Roofing will show Roofing Done Right!
How Can We Contact You?
Our primary and preferred method of contact is via email: casagrande@castileroofing.com. The next method is by phone: 520-582-9447. These are our methods to reach us for your roofing needs in the Casa Grande.
What is The Benefit of Going to Castile Roofing?
Castile Roofing is a local company that helps its citizens to get Roofing Done Right! That is a standard of excellence we stand by with each home roof we work on. You know that any roofing problems will be handled by professionals. It's more than our business credibility. We, too, live in the same cities as our customers. We understand the importance of keeping a roof over our heads. Because of this, Castile Roofing has become trusted as a roofing company in the Valley of the Sun from Mesa, to Casa Grande, to Glendale, and back!