Bonded and Licensed Roofing in Casa Grande, Az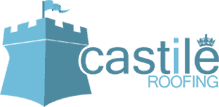 When it comes to roofing in Casa Grande, we stand out as the premier choice. As leading contractors in Casa Grande, AZ, we possess the knowledge, skills, and expertise to handle a wide range of roofing projects. Our team of experienced roofers is well equipped to tackle any roofing challenge, ensuring that your roof receives the care and attention it deserves.
Repair Roofing in Casa Grande, Az
At Castile Roofing LLC, we understand the importance of a well-maintained roof in protecting your home and loved ones. That's why we offer comprehensive roofing repair services to address any issues that may arise. From minor leaks and damaged shingles to extensive roof damage, our roofing repair specialists are well-equipped to restore the integrity of your roof. With our meticulous craftsmanship, we ensure that your roof is repaired to perfection, safeguarding your home from further damage.  In addition, you and your family will once again be insulated from the extreme heat that comes with our Arizona summers.
Replace Your Entire Roof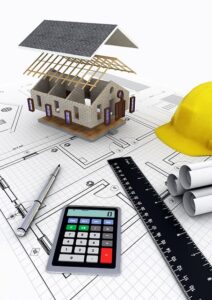 In addition to roofing repairs, we also specialize in roof replacements. Whether your roof has reached the end of its lifespan or sustained irreparable damage, our management team can guide you through the entire replacement process.
We work closely with you to understand your specific requirements and help you choose the most suitable roofing material for your home.  This includes the roof underlayment, ridge caps, sheathing, and any structural reinforcements you may need.
There Are No Hidden or Charges Added to Our Costs of Roofing in Casa Grande, Az 
From foam roof tops to shingled roofs and roof tiles, we offer a wide selection of options to enhance the aesthetics and functionality of your roof.
At Castile Roofing LLC, we believe in transparency and providing exceptional value to our customers. That's why we offer free estimates for all our services. As local roofers near you, we understand the importance of budgeting and want to ensure that you have a clear understanding of the costs involved before making any decisions. Our team will assess your roofing needs, provide a detailed estimate, and answer any questions you may have.
With us, you can make an informed decision that suits your budget and requirements.  Because we do not have any hidden fees, try to upsell you, or pad our charges.  We strive to provide you with the roofing services you need, at a price that you can afford, and provide the shelter to ensure your house is once again protecting your family, making it your home.
Quality Roofing You Can Rely On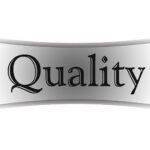 When you choose Castile Roofing LLC, for roofing in Casa Grande, Az., you can expect nothing less than the highest standards of professionalism, quality, and customer service. We take pride in our reputation for delivering excellent results and building lasting relationships with our clients. Our commitment to superior workmanship, attention to detail, and exceptional customer care sets us apart as the roofing experts you can rely on.
So, if you're in need of roofing services in Casa Grande or the surrounding areas, look no further than Castile Roofing LLC. Contact us today to schedule a free estimate and let our experienced roofers take care of all your residential roofing needs. We are here to ensure that your roof is in top condition, providing you with peace of mind and protection for years to come. Trust the experts at Castile Roofing LLC, for all your roofing in Casa Grande, Az!