Coolidge, Arizona
The city of Coolidge is well known for its historical landmarks of the Casa Grande Ruins along with its breathtaking Arizona Desert Scenery. It is also notorious, even among Valley cities to having some of the most brutal experiences of summer in the Valley. This summer heat comes down hard on the rooftops of residential homes and commercial businesses. Fortunately, Castile Roofing is more than able to keep the roof over your head in shape to withstand the harsh Arizona climes that our Grand Canyon State brings.
What IS Castile Roofing?
Castile Roofing is a locally owned roofing contractor, legally bonded by the State of Arizona to provide Roofing Services to the citizens' homes and businesses. We have local experts who know the lay of the land and the types of roofs in the Valley. This experience gives them the knowledge needed to assess problems that exist quickly; followed by cost-efficient materials and fitting methods. If you have any further questions or concerns, we highly encourage contacting us today. We'll gladly answer your questions as best we can.
What Services does Castile Roofing offer to Coolidge Residents?
We have a litany of services to provide our customers, ranging from regular consultations to full roof installation.
How do we Contact Castile for Appointments and Service?
To contact Castile Roofing, you can use the local number for faster access. That number is (520) 723-5755. If you live outside the Coolidge area, you can also use our general line, (602) 687-7282.
How do we trust Castile Roofing for Roofing done Right?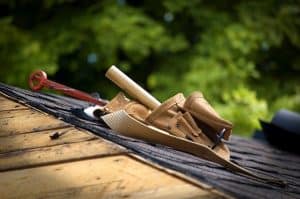 In recent weeks more customers have turned to us to make their roofing done right. We delivered as capable as we are and make our work speak for itself. From start to finish, Castile Roofing makes sure that each customer has their roofing concerns and situations resolved. A Roof is a big part of the home, and we make sure each home's roof is taken care of and in the most beautiful form. We started small, just a few neighborhoods, as all roofers do. Now we proudly serve the Valley cities; from Mesa to Avondale, Casa Grande to Glendale, Coolidge to Scottsdale. This expansion of service is proof that residents of the Valley have come to trust Castile Roofing for roofing done right!