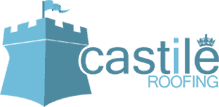 If you have blown shingles Casa Grande residents, Castile Roofing is here to heed your call.  We will swiftly assess the cause of your blown shingles, and determine the factors that led to this issue.  As a result, our manager will contact you to discuss our plan of action and its estimated cost.
Castile Roofing focuses our attention to the task at hand, to provide professional roofing services at a fair price!
Give us a call at 602-687-7282 to request an estimate or schedule an appointment.  Or click on the bottom right of the screen, to reach our assistant via live-chat.  We will be happy to answer any questions, and get the needed information to our management team. 
4 Reasons You Could Be Having Issues With Blown Shingles Casa Grande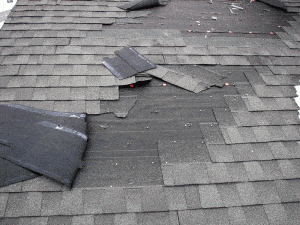 As Arizona residents, we all know the importance of having a roof that can weather storms and keep us secure.  When it comes to shingle roofs, these are the reasons your shingles have blown off:
The Age of the Roof – Asphalt Roofs have a 10 – 15 year lifespan, depending on how it is maintained through the years.  The closer your roof reaches the end of its lifespan, the more the adhesive seals are less likely to keep the shingles in place.  This is when your roof will need a complete shingle replacement as soon as possible.
Roof having Underlying Damage – If the corrugated metal, OSB board or plywood sheeting is exposed to moisture, damage occurs.  As a result, it leads to roof nails popping off, and the shingles blowing away in a storm.
New Roof – If you have replaced your roof recently, it can takes time for the adhesive to set completely.  So if your new roof was installed less than 8 weeks prior, it can have some blown shingles from a storm.  Therefore, this repair should be done by the roofing company who installed it under the warranty of materials.
Faulty Installation – The placement of the nails is everything when it comes to a shingled roof.  If the roof nails are placed too high and not on the metal strip, they will easily blow away in a storm.  Again, this repair should be covered and completed by the company who installed it, free of charge.
Professional Roofing & Quality Customer Service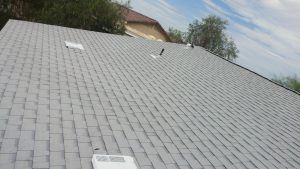 Communication is a key to our success.  Therefore, we are in constant contact with are roofer's as well as our customers.  After you initialize contact with us, we will begin an initial assessment and estimated cost of time and materials.  With that, we will give you a call and quote our price, with what work that will entail.
Once a quote is accepted, we schedule the work to start as soon as possible.  Our management team will continuously be in contact with you throughout the roofing job, with updates and status until the job is completed.
In addition, we not only help you the homeowner, but will work with your insurance provider to make this as hassle-free as possible for you!
Castile Roofing Company can take handle any need of roof repairs and installations in Casa Grande, Eloy, Coolidge and Maricopa.  In addition, we will provide our roofing solutions promptly, and efficiently at an reasonable price!