Part of living in the Valley of the Sun, is knowing that the heat is fierce in the summer.  Yet, rain storms and monsoons can also be brutal. During these times, we trust our home to provide us with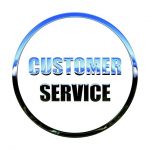 shelter and protect us from the outside elements.  Therefore, when you find blown shingles in your driveway or yard, it can be alarming.  Because the roof on your home is now compromised and must be attended to quickly and correctly.  And Castile Roofing is the place to call to efficiently tend to all your roofing needs!
Reasons You'll Find Blown Shingles From Your Roof On the Ground
Asphalt shingles have a life expectancy of 10-30 years in Arizona.  When shingles have blown off your roof, there are a few reasons what caused it to happen.
If moisture or water has seeped into the underlying structure of your roof, this could be the issue.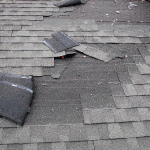 Newly replaced asphalt shingled roofs need 4-6 weeks for the adhesive to completely set.  Unfortunately, if a storm hits within that time frame, it can loosen some shingles, or blow them off the roof.
If your roof was replaced more than 2 months, it is likely it was not installed properly.
Although, there are times that blown shingles from your rooftop means that your roof's time is expiring, and it is time for a new one.
We Provide Quality Roofing Services at Affordable Prices
When you call Castile Roofing, we will promptly survey your rooftop.  Once we have calculated the time and materials needed to complete the job, we will call you back with our estimate.  If our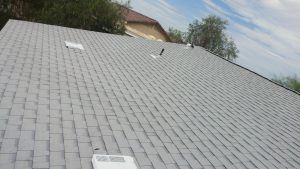 estimate is accepted, we schedule a time to send one of our experienced and skilled roofer's to your home and begin.
From the beginning of the roofing job, to its completion, we will keep an open line of communication with you at all times.  Beginning with giving you a courtesy call you when our roofer is in route to your home.
We will give you updates on the progress of your roof repairs on a daily basis until it is completed.  And it is our policy to keep you informed to ensure that we have completed your roofing repair to your satisfaction.
Click on the bottom right side of your screen or give us a call today!  We will provide an estimate for your roof repairs free of charge!
Why Choose Castile Roofing?
There are many reasons to choose Castile Roofing as your roofing company.  Our roofers combined have over 40 years of experience in the roofing industry.  In addition, we are a company owned and operated locally in Arizona.  Therefore, we are skilled and experienced with the different types and needs of Arizona rooftops.  Most importantly, we do not have a sales team, trying to upsell your roofing repairs unnecessarily.