About Residential Roof Replacement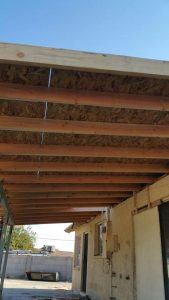 An aging and damaged roof can cause several problems, including drafts and leaks which not only increase discomfort and drive up energy costs, but can also damage the structural integrity of a residence. At Castile Roofing, our skilled roofing professionals can replace a failing roof with one that can last for decades and avoid these issues.
When looking to replace their roof, a homeowner will want to review the related expenses. The average cost of roof replacement is roughly $7,000 to $14,000 depending on the type of roof selected. This breaks down further to roof replacement cost per square of roughly $2.75 to $7.50 depending on the type of roofing materials used.
When other expenses such as installation and labor costs are taken into consideration, you arrive at the total roof costs in the aforementioned range. The average roof is roughly 1,700 square feet, but there is wide variation. While on the surface this appears expensive, remember that when properly maintained many roofs can last 50 years. Plus the cost of replacing a roof is far cheaper than the structural damage a failing roof can cause in related costs and home repairs.
Also, please note that we offer our customers roof replacement financing on a schedule to fit homeowner needs and financial planning. We will work with you.
Choosing a Roofing Contractor
When choosing a roofing contractor, a homeowner has to do careful research to ensure they are hiring a skilled professional. At Castile Roofing, we pride ourselves on the quality of our work and roofing materials.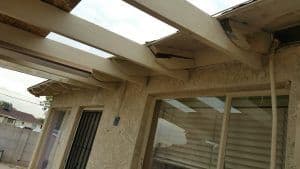 Customers can rest easy knowing that we take no shortcuts and are focused on not only the highest quality roof repair and new roof installation, but also customer satisfaction. We work not only with homeowners, but also their insurance providers to make sure the repair process is as hassle-free as possible.
Castile Roofing
At Castile Roofing, we have over a decade of experience in residential and commercial roof replacement and repair. Residential and commercial property owners in the greater Mesa, Phoenix, Scottsdale, and Tempe areas who need roofing replacement or repair (such as leaking roof repairs) are advised to call us today to learn more about our various roofing systems and roof types.
Types of Roofing Available For Homes
Arizona homeowners have no shortage of different residential roofing choices. These new roofing choices include:
Tile Roofing: a versatile roofing choice that comes in a variety of colors and gives a home a stylish look. These durable roofs also can withstand the Arizona weather while also providing insulation from the
summer heat. This type of roof is a bit more costly, however its durability more than justifies its expense.   
Shingle Roofing:

 common on Arizona homes with steep roofs. Shingle roofing offers several advantages. It is affordable. It's available in a wide variety of colors. Water flows off the roof easily (ideal during the monsoon season), and can easily last decades.

Natural Stone Roofing:

 an upscale choice that is often made of slate and makes use of stone shingles. Despite the price, stone roofing offers advantages to homeowners. These types of roofs last a long time, and become easy to take care of. Their stone construction repels fire and insect damage better than most other materials.  

Shake Roofing:

 made out of wooden (often cedar) shingles and comes in a variety of colors and shingle thickness to fit several different types of homes and roofing layouts. A drawback to shake roofing is that it requires regular upkeep to avoid damage from insects. However, when well maintained they can last up to 40 years.  

Flat Roofing Systems:

require a careful hand to install and, at Castile Roofing, we are more than qualified to install these types of roofs. Flat roofing is a common sight for businesses, as well as private residents. The ease of upkeep and how long they last are why they dot the landscape.   

Why Choose Castile Roofing for your new roofing?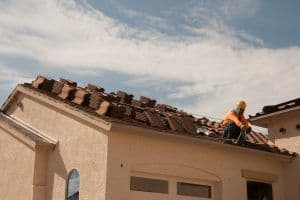 In Arizona, homeowners have a great variety of choices in selecting a roofing company. And new roofing is just as important as any other area of the home. When looking for the best roofing contractors, homeowners need those who have experience dealing with the challenges the Arizona weather presents. With hot summers and a stormy monsoon season, it takes expert work to do roof repair and roof replacement. At Castile Roofing, our expert roofers take no shortcuts and ensure our work is of the highest quality. Any homeowner in the Tempe, Scottsdale, Mesa, or Phoenix area who is looking for new roof construction or roof replacement is encouraged to contact us today to learn more about the roofing solutions we offer.