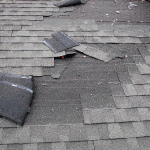 Waking up to blown shingles in your yard, after a storm can be quite alarming.  Because your roof is what protects you from any and all outside elements.  And with moisture being one of the most destructive elements to a home, it is a real concern.  Therefore, it is vital to have a reliable company to address all your roofing needs promptly and efficiently. That is why Arizona City relies on Castile Roofing.  We are the roofing company that will address, assess and tend to all of your roofing needs, without wasting your time or money.
4 Reasons Blown Shingles Happen
Age of Your Roof – Asphalt shingle roofs have a life span of 10 – 30 years.  When it's lifespan is nearing its end, the adhesive will deteriorate, as well as the roof nails will loosen or pop out.
Internal Roof Damage – If any moisture has been able to seep through or under your roof, it can cause extensive damage.  Blown shingles can be a sign that you have an underlying problem.
Poor Installation – If you have recently had your roof replaced, it could be an indicator that your roof was installed incorrectly.  If that is the case, your warranty should cover any costs to have it corrected.
Brand New Roof – It takes about 4-6 weeks for the adhesive on an asphalt shingle roof to completely cure.  Within this time, if a strong storm hits, it can blow some of your new shingles off.  This too, should be covered by your roof's warranty.
Professional and Prompt Service
At Castile Roofing, we will respond to your call promptly and assess your roof in a timely manner.  Once we have calculated the time and materials it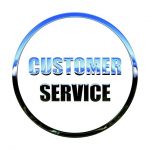 will take to repair or replace your roof, we will call you with our quote.
If our quote is accepted, we will schedule a day and time to begin your roofing repairs.  On the day scheduled, we will give you a courtesy call when our roofer is on his way.  In addition, we will provide daily updates of your roof's status until the job is completed.  Because, we feel that it is just as important to keep you updated on the progress of your roof's repair, as the repairs are themselves.
Pinal County Relies on Castile Roofing
Castile Roofing services residential and commercial roofing for Maricopa and Pinal County.  Arizona City, Maricopa, Eloy, Coolidge and Casa Grande
residents rely on our professional and affordable roofing services!
Give us a call, or click on the bottom right of the screen to get an estimate free of charge today!