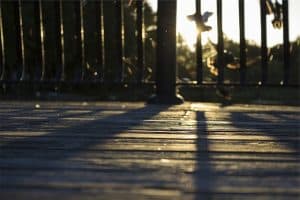 Having a walking deck to sit outside and relax or entertain is a source of pride and joy for your family to share.  Therefore, it is important to ensure that it not only looks good, but is safe, secure and functional as well.  That's where Castile Roofing comes in to help.  Whether any walking deck repair you may need is big or small, we will get the job done!
Signs of Needing Walking Deck Repair
There are definite indications that you are needing some repair work done to your deck.  They are the following:
If parts of your wood deck look soft or spongy
Any sinking spots or wood splintering
The ends start warping
Small holes in the wood, could be indicating termites
Nail popping due to the wood expanding and contracting
Any railings that seem to be loose or wobbly.
We Will Take Care of All of Your Deck Needs!
Castile Roofing is more than happy to take care of all of your walking deck repairs, large or small.  Whether you are needing to sand down, paint and reseal your deck or replace portions of wood due to wet or dry rot, we are here!
Therefore, we will answer the call for preventative maintenance needed to secure your deck's use throughout the year.  As well as completely over haul your entire deck, if that is what you want and need.
Castile Roofing knows how harsh the heat can be and how unrelenting it is for months on end.  These factors alone can damage and weather boards on your deck relatively quick.  Our professional crew can  determine the most efficient way to secure the comfort and enjoyment of your deck, while being cost effective.  As a result, it will resume it's ability to be thought of as the most relaxing place to be at home to you and your family!