When it is time to get a new roof for your home, there are many things you want to ensure.  First and foremost, that you get at least two
estimates to choose from.  Second, that your choices are all qualified roofing contractors to complete the task at hand.  And, last but not least, that the roofing company provides an accurate and honest estimate free of charge to replace roof.  Castile Roofing offers free estimates, quality roofing, and to break down the labor and materials cost for your new roof.  We take pride in our roofs, and taking care of our customers.
Click on the bottom right of your screen to schedule an assessment of your roof, free of charge, via live-chat.  Or just give us a call at #602-687-7282 today!
How We Calculate an Estimate to Replace Roof
Once you contact Castile Roofing and answer a few questions, we will tend to your roofing needs quickly!  We will begin by viewing your roof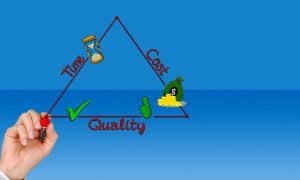 from Google's satellite view.  Because this gives our experienced management team an immediate top view of your roof to assess the slope, shape and size of your roof.  Allowing us to complete an initial estimate to present to you.
If you choose to proceed, we will schedule one of our qualified roofers to do an in-person evaluation.  Therefore, ensuring that there is no foreseeable issues that could increase the overall cost to replace your roof.  Once the on-site evaluation is completed, we will present an honest estimate to you.  Finally, we will disclose all of the charges on our estimate, and break down the labor costs.
Things to Consider when Replacing Your Roof
If you have been concerned with some of your trim, soffit or fascia pieces, do not hesitate to ask.  However, if we see any troubled areas, we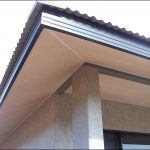 will bring it to your attention as well.  Because this is the time to repair or replace the trim and fascia on your home.  Considering that they nail in from above, meaning that it is nailed in directly through the roof, it's important to tend to it now.
Replacing all the trim and fascia on your home with your roof replacement can give really attract attention.  Although it also is reflected on the total to replace your entire roof, trim and fascia.
Our Quotes on Roof Replacements
Castile Roofing prides itself on its honesty and accuracy from our in-person assessments and being upfront with all foreseen costs to replace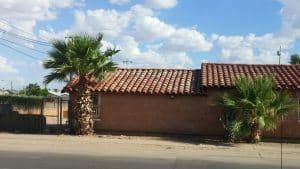 your roof.  Replacing a full roof could be anywhere from $4,000 to upwards of $14,000.  This price variance depends on size, additional expenses like fascia and trim, and any repairs needed to properly install a new roof on your home.
Castile Roofing keeps our customers well informed, and our prices fixed according to the square footage of your home.  Because we feel that integrity and honesty matters!