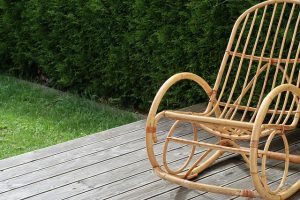 Walking decks are not widely seen in Arizona.  Although, no matter what part of the country you are in, they are considered an elegant place to relax.  Therefore, decks do need to be maintained regularly, to maintain their beauty and sustain through seasons and time.  Castile Roofing knows the importance of these preventative measures.  Therefore, give us a call for any and all your walking deck and patio needs!
Whether you are in Avondale, Glendale, Scottsdale, Chandler or Phoenix, Castile Roofing will tend to all of your walking deck needs!  In the end, the preventative maintenance will preserve your deck for years to come and ensure your families enjoyment.
Yearly Maintenance to Walking Decks
Tending to maintenance of your walking deck on a yearly basis is important.  Not only does it keep its aesthetic appeal longer, it ensures it's safe as well.  There are many different aspects to consider when it comes to maintaining your deck.  There are maintenance needs, no matter where you live.  Meanwhile, Arizona's heat can wear wood even quicker than most places.  That makes it even more essential to be attentive to all of your deck's needs and indications of weathering.  Here are the best ways to keep your walking deck beautiful and functional.
Sanding, painting and sealing your walking deck.
Tightening and replacing any hardware throughout the framework and structure.
Secure the railing.
Checking the wood's questionable areas for wood rot, dry or wet.
Replace any parts indicating termite infestation.
The Services Castile Roofing Provide
Give us a call at Castile Roofing, and schedule a tech to come out and assess your deck free of charge.  After inspecting your deck's aesthetic appeal and the structural elements and foundation, we will ascertain any and all maintenance to attend to and a quote of the cost free of charge.  As a result of your approval, we will attend to the maintenance needed to keep your walking deck in the best condition for your enjoyment year round.
Click HERE to fill out a quote request, or give us a call today!