The roof on your house keeps you protected from the elements outside.  Whether it's cold, monsoon season or in the middle of summer, our roof is instrumental to keep us safe.  So, when you are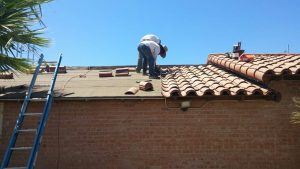 need to repair or replace your roof, you need a roofing company you can rely on.  That company is Castile Roofing.  Owned and operated in Arizona, giving us the upper hand when it comes to roofing in the Valley of the Sun.
Roofing Services We Provide in Maricopa & Pinal Counties:
Residential & Commercial Roofing Repairs & Installations
Arizona Roofing Company That is Locally Owned & Operated
Castile Roofing, LLC is a locally owned and operated roofing company.
In addition, we do not feel the need to have high pressure salesmen, overselling things you do not need or desire.  We find that offering free estimates in a timely matter, and providing quality roofing services are what customers prefer.  So consequently, we may have smaller crews and minimal advertising, but we provide quality roofers at an affordable price.
Estimating Costs to Replace or Repair Your Roof
When you call our office, you will be impressed with the quick response to tend to your roofing needs!  Once we have the information needed, our manager will assess your roofs condition, size and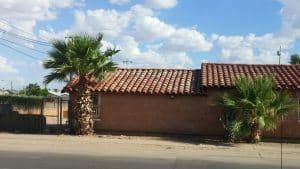 slope.  This is done utilizing Google's satellite to view your roof from an aerial view.  Than, after calculating time and labor, we will provide you with an initial assessment.  At that time we can discuss any upgrades you desire, and any concerns you may have.  After that, we will schedule for one of our skilled roofers to come to your home or company for an on-site assessment.  This allows us to ensure accuracy and accounting for any challenges the roofer can foresee as a possibility.
Once our roofer has completed evaluating your roof in-person, we will prepare our finalized estimate, and present it to you.  At that time, we will break down the charges of labor and materials and answer any questions you may have.
There are never any hidden fees or charges.  And we will never proceed with any work or repair that is not pre-authorized by you.  Because at Castile Roofing, integrity matters!
Full Roof Replacement Costs
The pricing on a full roof replacement is done per square (aka 100 square feet) for full tile or full shingle installations.  The degree of the roof's slope and the layout of your roof in general all affects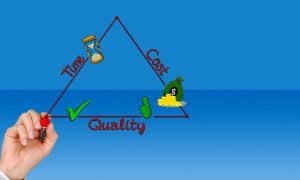 your roof's square footage.  Likewise, if it covers your patio or walking deck as well.  For instance, a 1300 square foot house can actually have a roof that measures 2100 square feet or more.
Castile Roofing is locally licensed, bonded and insured to tend to all of your roofing needs.  From yearly roof maintenance to installing residential or commercial roofs up to 10,000 square feet, you will know that you have chosen correctly.