Buckskin Roofing Maintenance made by Castile Roofing
Castile Roofing is continuing to be at the forefront of helping our customers with their roofing need. One such example took place in the neighborhood of Buckskin. We like to showcase this with some photos of the job we completed a few weeks ago.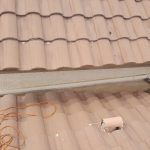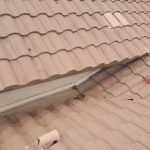 Here we see the installation of new roofing tile to replace the damaged tile that was there beforehand. As you notice, the coloration is lighter than the surrounding tile. While we make every effort to go EXACTLY as colored, there are times we have to let nature do the proper tanning for us. The primary goal is to get your home's roof back to proper functioning capability.
Another Benefit Courtesy of Castile Roofing
Here is another example to our commitment to our customers with these photos: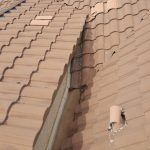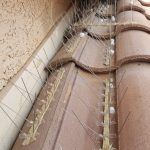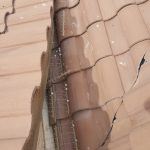 Sometimes, we may be asked to provide additional work; the kind that is outside the scope of the original invoice. In this instance, it was to install bird-deterrent spikes. Under normal circumstances, we would have to reschedule for a second attempt, charge for items, complete the work, etc. This is also handled on a case-by-case basis; not all cases are like this. Even so, we took the time to install these bird-deterrent spikes provided by the customer for an additional charge. Yes, we must be paid for services rendered. We cannot change that aspect of our business.
The Final Touches and The Final Message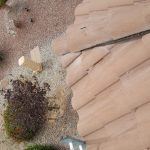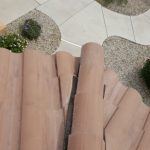 These last set of picture overlook the runoff corner to ensure that are properly overlooking the roof and angled correctly. This is critical to prevent water deposits and to help with getting water off the roof quickly. This will give the roof additional years of life, and hopefully remove further calls to repairs.
Why Go To Castile Roofing?
For Roofing Done Right, of course! That's how we've become a trusted roofing company in the Valley. From Mesa to Tempe, Scottsdale to Avondale, Chandler to Phoenix, we cover all roofs with our quality service and customer support. Call today to schedule work you need done.