Summer has once again returned to the Valley of the Sun.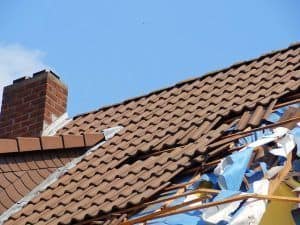 Back again are the days of bluer skies, spare drops of summer rain that can be squalls later in the months to come, and the blistering heat we've come to love or hate. It's also important to know that it's a critical time for homeowners and business owners alike for roofing done right!
Why is it so important in the Summertime?
Through these crucial months, the summer heat can be brutal on a roof, weakening the roof as it has the most exposure to the hot sun. Most homes are flat roofs here in the Valley, which during the summer months isn't a bad thing. However, as the sun bears down on the roof in full force, it weakens the roofs ability to prevent water from going through the ceiling. This becomes a HUGE problem when the rains arrive, as they always do. And as much as we don't like the heat, we hate the rain even more coming through a leaky roof.
Is this limited to certain parts of the City?
It doesn't matter where you are in the Valley; Phoenix, Tempe, Scottsdale, Avondale, Chandler, Mesa, Casa Grande, the heat affects all roofs of all types. No one type of roof gets a free pass in the Valley of the Sun. That is why it is of most importance to have your Roofing Done RIGHT. We don't just stop at Roofing Repair. Castile also helps in Roof Maintenance and provides consultations on the best course of action for your roofing needs. Castile Roofing has served the Valley for the past decade with dedicated contractors to serve our customers. We employ the Best talents the Valley has to offer. Make no mistake, the heat is on and one thing you don't want to fail on you OTHER than the AC is gonna be the Roof that holds it! Contact Castile Roofing today if you truly want Roofing Done Right!