Roof trusses are the integral foundation and framework for your roof.  Therefore it is essential that your roof's trusses are a top priority if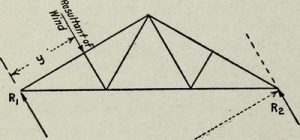 they become split, broken or damaged in some way.  However, it is also important to hire a reliable company to tend to your truss repairs and or replacements, promptly.  That is where Castile Roofing can heed to your call, and tend to all of your truss repair needs.  Our company provides the repairs needed for cracked, broken and damaged trusses in Phoenix, Glendale, Surprise and surrounding areas.
The Pros of Trusses
The advantages of having trusses, rather than rafters are many.  Because the structure of the truss distributes the weight of your roof to the exterior walls of your home.  In doing so, it is minimizing the weight being distributed by the interior walls, unlike the framing with rafters.  Their design uses lighter materials, and are less costly to construct.  In addition, there are multiple variations of truss designs, and how they are webbed to support the space between the home and the roof too.  As a result, the truss structure provides the support and integrity your roof needs to keep your home safe even in extreme weather conditions.
Home Inspections & Truss Repairs
When someone is looking to buy or sell a home, a thorough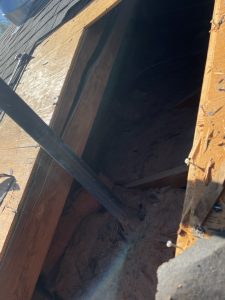 inspection is completed by one or both parties.  This is to ensure that the house is foundationally sound, before the closing of the sale.  Most of the time, truss damage is found during these home inspections, and prior to any sagging or leaks occur.  If and when any damage to the trusses is found, another inspection will be conducted, after the repairs are made.  Therefore, you want the truss repairs completed swiftly and correctly, to bring the sale of the home to a close.
These are the three most common truss repairs that Castile Roofing provides in Phoenix, Glendale, Surprise and their surrounding areas:
Sister Boarding – Returning structural integrity to the trusses web, by securing it with another piece of lumber of the same size, and bracing it on the trusses structure.
Double Sister Boarding – Sister boarding on both sides of the broken or cut truss, to return the strength and integrity of the truss to distribute the weight distribution back to the external walls and frame of the house.
Full Truss Replacement – Damage due to termites, moisture or fire damage, sections of truss framing is removed and completely replaced.
Castile Roofing Truss Repairs & More
Castile Roofing is a license and bonded roofing company, that tends to your roofing needs at a reasonable price.  We do not have  a sales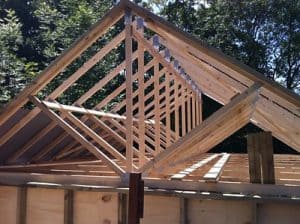 force, trying to unnecessarily upsell and overcharge you in your time of need.  Nor do we rely on some advertising gimmicks to attract potential customers.  We provide prompt and accurate assessments, professional roofers and the management that provides the roofing services you need and can trust!
Whether you have a sagging roof, fire damage, or a pending sale on a house, call Castile Roofing to schedule an assessment.   We can tend to all of your needs for roof and truss repairs.  Because it is important to ensure that your home can weather the external elements.   And that there is a reliable source you can rely on, and afford for all of your roofing needs!
Castile Roofing can provide your roofing and truss repairs in Phoenix, Glendale, Surprise, Casa Grande, Maricopa and Arizona City and more!  Give us a call today!