Despite being a desert, rain can be devastating to a roof. The cost of repairs only gets worse the longer the problem(s) occurs. However, most companies may not be able to fully restore damage done after a downpour. That's the difference made with Castile Roofing.
The Castile Difference is:
Castile Roofing is a Valley-native business; owned and operated here in Phoenix, AZ. As a result, we hire the best roofers from around the Valley. These experts know and understand the nature of roofs across our metropolitan city. Using their skill and efficiency, they are able to resolve any roof problem in a timely enough manner. This allows for you to worry less on how long it will take. Next is the all-too-important topic of any job: cost.
The Cost Difference
The cost is the 'meat and potatoes' of ANY repair or maintenance job. It is also the toughest subject to speak of when dealing with repair and maintenance. Most companies will offer vague numbers and timetables to completion. Castile lets their customers know up front the cost and scope of the repair/maintenance will be BEFORE signing any paperwork. We also will inform our customer of any changes in cost and scope prior to taking them or if the customer has a change in mind. We want to make the consultation to our company as open as possible. This level of transparency is vital to keep our customers satisfied, and we have known this for the past decade.
The Differing Situations Handled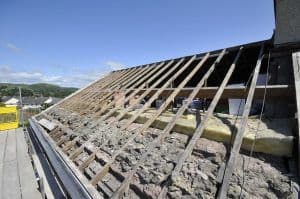 As stated from the beginning, we handle any situation. A commercial business with a tile roof? We can handle that. A family of ten that uses their shingle roof for night-time stargazing? We can handle that too. Need maintenance work done in a timely manner without putting a new hole in your wallet? No promises, but we'll work with you to make it a reality. In an ever changing environment, even a desert, it is important to get a roofing company equally flexible and knowledgeable.
Castile Roofing, the Difference Maker!
Castile is a Valley-operated business; we have been one for over ten years. We worked on nearly all types of roofs in Phoenix, Tempe, Chandler, Mesa, Scottsdale and beyond. Also, money isn't a factor when dealing with us. Castile keeps the customers informed upfront of all costs into projects. Third, we focus on doing the job as efficiently as possible. So place your faith in us, and see the difference that Castile Roofing makes.